Song to watch
Metronomy – I'm Aquarius
Metronomy are one of those dance influenced bands that make tracks driven by flaky vocals and repetitive beats and are really old school so only use analogue synths. In my opinion, since the demise of LCD Soundsystem we need more bands like that, so I am very glad Metronomy are still putting out music. Their last album, The English Riviera had some of the best songs released in 2011, so a song like this points to promising things for the next one.
Jose Gonzalez & St Vincent – Step Out
The man who's most notable songs include a Knife cover and a Massive Attack cover is back and crafting a much more favourable opinion of himself in my mind. Released as part of the soundtrack to The Secret Life of Walter Mitty, Step Out is an epic attempt at big room folk music. With a full chorus serving as the critical part of the song, Gonzalez uses his voice to build around that and the results are captivating, particularly in the intrigueing structure of the song.
Best Video Clip
Baby Alpaca – Wild Child
This track has been out a while slowly building momentum with the video only just coming out last month. I must say, I missed the boat a while back when the song came out but have now fully come to the party. It's a mesmerizing piece of music that really hooks in at first listen with some really smooth crooning as the centerpiece. From the start, you get the feeling that it's really going to go somewhere good and boy does it deliver. Picking up the pace with an 80s referencing beat and some light funk in the guitar, simply put it's magic.
Midnight Juggernauts – Systematic
Just when you think the Juggies are slipping back into obscurity they pull out more gold. This video is such a sick idea and very suited to the track, an outstanding number from their most recent album of mindbending tracks.
Miami Horror – Real Slow
What's the best way to compliment a catchy, summery track? You make a video full of 80s vibes, sexy bodies and lots of colourful, summery images. That is what Miami Horror did and they fucking nailed it, but how could you not with an 'eating-fruit-loops-while-taking-a-bath' scene.
Mirador Recommends
Artist: Horsell Common
Genre:  The epitome of angular indie rock that was way too smart for mainstream but way too catchy to be ignored.
What's so good? Pretty much my favourite band of my late teens/early twenties. So yeah, they are just dope.
Recommendation: Everything, even their earlier stuff where the bass player did heaps of screams, that shit was rad.
Mad props, this one was my 2006 jam.
Featured local band
Streetlight Symphony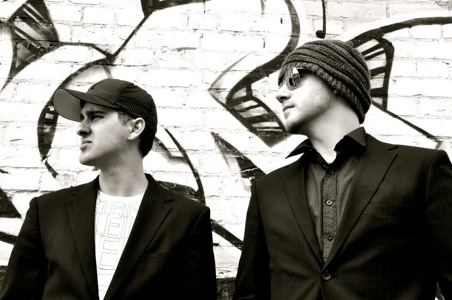 http://facebook.com/streetlightsymphony
Starting out as two cousins making hip-hop beats in their bedroom in 2009, Streetlight Symphony started making a bit of a fuss around Adelaide a couple of years ago. That was late 2010 when their debut EP came out which the band slowly built on as they debuted their live show and played around locally with the odd show in Melbourne here and there. They put out a few other pretty dope tracks as well but then earlier this year dropped off the radar. They showed up the other week and reintroduced themselves. I guess this is what they were working on.
They also have another new song up on Triple J Unearthed that I can't find anywhere else. It's a banger called Letting Go that mucks around with beats, arpeggiators and percussion for about four minutes while still remaining really catchy. Hearing these two songs side by side it really feels like Streetlight are developing a more focused sound, for a band that is known for genre hopping between hip-hop, pop, electro,  funk, beats and rock this surely a good sign.